Bermuda is first country to repeal same-sex marriage law
The move makes the British island territory the first country to legalise and then repeal.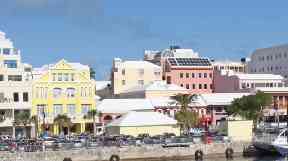 The British island territory of Bermuda has become the first country to legalise and then repeal same-sex marriage.
Governor John Rankin approved a bill reversing the right, a speedy turnaround given a supreme court ruling had made same-sex marriage legal just last year.
The legislation had been approved in December.
An earlier referendum on the issue revealed a majority of voters on the Atlantic Ocean island opposed same-sex marriage.
At a time when the legalisation of same-sex marriage is gathering steam around the world, Bermuda's decision has been heavily cirticised by LGBT campaigners.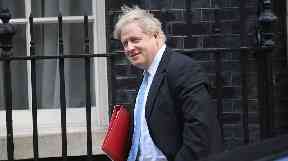 Back in Britain, an urgent question has been scheduled for later today in the House of Commons.
Activists have also lobbied Boris Johnson, as foreign secretary, to intervene.
As Bermuda is a self-governing British territory it requires the foreign secretary's assent for new legislation, although in practice that consent is never withheld.
About half a dozen same-sex marriages had been conducted in the time between the court's ruling and the new legislation being approved.
Those unions will still be recongised under the new law.