German court convicts migrant of murdering ex-girlfriend
The verdict comes when Germany is struggling with the influx of more than a million migrants.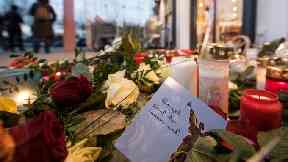 A migrant has been convicted of murdering his 15-year-old German ex-girlfriend and sentenced to eight-and-a-half years in prison, the German news agency dpa reported.
The stabbing of the girl at a pharmacy in the south-western town of Kandel in December 2017 shocked Germany and fuelled a debate about violence by migrants.
The verdict comes at a time when Germany is struggling to come to terms with the influx of more than a million migrants since 2015.
Emotions have run high after another fatal stabbing last month, allegedly by two migrants, in the eastern city of Chemnitz. It has triggered sometimes violent protests by far-right groups.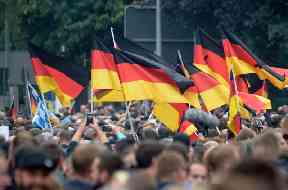 Because of privacy rules, the victim in the Kandel stabbing has been identified only as Mia and the migrant as Abdul D, who was also convicted of assault at the district court in Landau.
The perpetrator's nationality and his age could not be confirmed with absolute certainty by authorities, but German media have reported that he is most likely Afghan and he was tried as a minor.
Abdul D said he was 15 at the time of the murder, but an age evaluation during the trial came to the conclusion that he was at least 17, dpa reported.
Young asylum-seekers, especially unaccompanied minors, have more privileges and get better care in Germany than older asylum-seekers, which is why some of them lie about their age when they apply for asylum.
The Kandel case, therefore, has also led for calls to better determine the age of migrants upon their arrival in Germany.
The victim had ended the relationship with the migrant a few weeks before the murder, dpa reported.
Twelve days before the fatal attack, she pressed charges against him including insult and threat.
Prosecutors claimed during the trial that the migrant acted out of jealously and revenge and that he wanted to punish her.
Far-right groups used her killing to stage several protests against migrants in the small town near the French border - with pro-migrant counter-protests quickly following.
Download: The STV News app is Scotland's favourite and is available for iPhone from the App store and for Android from Google Play. Download it today and continue to enjoy STV News wherever you are.