Campaign launched to stop Orkney family being forced to live apart
Complex immigration rules mean an Orkney family could be forced to live apart.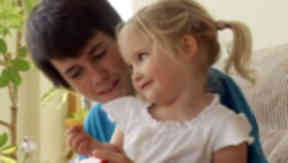 A campaign has been launched to prevent an Orkney family being forced to live apart for months because of complex immigration rules.
Kristee Boyd and her children have been told they will have to return to Australia and apply for new visas, or face deportation.
The Boyd family are facing an uncertain future after falling foul of immigration rules that threaten to force them apart.
Gary Boyd works as a deputy head teacher at Kirkwall Grammar School. He was born and raised in Edinburgh, but his wife Kristee, 15-year-old son Kyle and three-year-old daughter Nyah are all Australian citizens who have been staying in the UK on what are known as Indefinite Leave to Remain visas.
But, because Mr and Mrs Boyd lived and worked abroad for five years recently, the UK Border Agency now says those visas have actually expired.
Now the family are staying in the UK on tourist visas and must either move back to Australia and apply for fresh visas, or try to gain special dispensation to remain here.
But the family has already been told their circumstances are not considered exceptional by the authorities, despite the impact leaving Orkney would have.
Public and political support for the Boyds' plight has been widespread, with an online petition launched in a bid to persuade the UK Border Agency to reinstate the family's visas.
Mike McKenzie MSP has got behind the campaign and is supporting the family.