All Grampian Police officers to wear CCTV cameras clipped to chest
All operation officers will have access to video technology that has already produced 90% guilty pleas.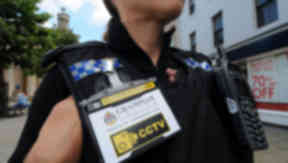 Grampian Police are to use video technology that has already produced a guilty plea in 90% of cases where it has been used.
Following an 18-month pilot in Aberdeen and Moray the cameras will be worn by all operational officers throughout the region.
Smaller and lighter than a mobile phone, the cameras are hooked to chest-clips and will be worn in a broad range of police work including city centre patrols, specific events and during drugs search warrants.
Superintendent Nick Topping has overseen the body-worn cameras project. He said: "Throughout the pilot we have been delighted by the difference the body-worn video cameras have made.
"As an evidence-gathering tool they have surpassed our initial expectations and the results really do speak for themselves. By rolling out the project across the entire force, every single officer or pair of officers on duty will now have access to this technology.
"The cameras can provide potentially crucial evidence through the clear and accurate digital video that they record and offer an extra layer of protection for officers.
"Most significantly, the cameras have helped to bring about earlier guilty pleas – which means officers are able to spend less time in court and more time out and about in communities, making a real difference."
Strict rules will be followed in the use of the cameras which will not be used in an overt manner, with the units themselves clearly marked ensuring that members of the public are aware they are being used.
Superintendent Topping added: "Where at all possible staff will also advise people when they are being filmed. Staff will also be fully trained and follow strict guidance and any recording that is not required for evidence or other policing purposes will be destroyed."