Woman addicted to prescription drugs for 40 years 'robbed of life'
Aberdonian Fiona French was addicted to the prescription tranquilliser nitrazepam for 40 years.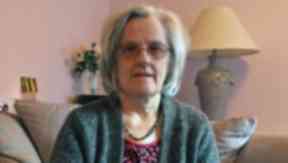 A woman who was addicted to prescription drugs for 40 years is calling for the Scottish Government to review the use of the controversial medicine.
Aberdonian Fiona French was first prescribed the tranquilliser Nitrazepam in 1975 as a treatment for epilepsy.
The drug effectively treated her condition, but since coming off the pills in 2012 the 61-year-old has experienced extreme withdrawal symptoms including chronic fatigue.
Ms French told STV: "I feel I've been robbed, robbed of my life.
Health Secretary Shona Robison said: "The Scottish Government takes the issue of addiction to prescribed medicines very seriously, including treatment and support.

"All prescribing should be in line with good clinical and prescribing practice and clinicians are encouraged to review a patient's medications regularly to ensure their continued clinical appropriateness, and to achieve the best possible outcomes.
"NHS Scotland has published guidance on polypharmacy which includes the recommendation that the use of benzodiazepines be reduced wherever possible.
"However, it's important that decisions of this kind are for clinicians to make in discussion with their patients within the context of the patient's long term recovery."

"Physically I'm not good, I can hardly leave the house and I feel ill all the time. I have loss of feelings in my hands."
Campaigners have called for the use of benzodiazepines including nitrazepam to be reconsidered, although the drugs are still widely prescribed on the NHS.