Two new secondary schools opened in Aberdeen
Cults Academy and Bucksburn Academy unveiled as part of Aberdeen City Council's £120million 3Rs project.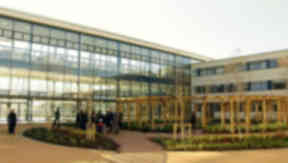 Two new state-of-the-art secondary schools have officially opened in Aberdeen.
Pupils and guests gathered for a tour of the new Cults Academy, which has been built next to the old school.
A ceremony also took place to mark the opening of Bucksburn Academy.
Both schools have been built as part of the council's £120million 3Rs project.
Cults Academy Headteacher Anna Muirhead said: "Our old building really was past its sell-by date and the sense of space and the high calibre of the furnishing and fitting and the very modern feel around the place is just so in tune with what youngsters expect now in their lives."