Midwife 'caused abnormal heartbeats in more than 20 unborn children'
Kirsteen Stewart reportedly administered drugs to foetuses at Aberdeen Maternity Hospital.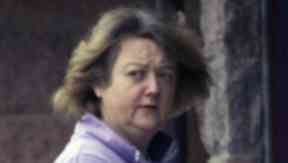 A midwife accused of causing abnormal heartbeats in unborn children will face a disciplinary hearing next month.
Kirsteen Stewart reportedly administered small doses of a drug which caused an abnormally slow heart rate in foetuses at Aberdeen Maternity Hospital.
More than 20 foetuses were allegedly affected, STV News understands.
Ms Stewart was dismissed by NHS Grampian after the allegations came to light and will face a hearing before the Nursing and Midwifery Council (NMC) on December 7.
Police Scotland carried out an investigation into the allegations but the Crown decided not to pursue a prosecution.
Ms Stewart faces NMC charges alleging that: "Between October 4, 2007, and March 13, 2010, [she] administered a bolus dose of an oxytocic drug to one or more service users.
"[Her] actions caused or contributed to the fetuses of one or more of the service users experiencing bradycardia. In light of the above, [her] fitness to practise is impaired by reason of [her] misconduct."
NHS Grampian launched an investigation into the initial allegations after concerns were raised by a number of Ms Stewart's colleagues in April 2010.
About 150 parents contacted NHS Grampian via a special helpline after the claims became public.
Earlier this year, Ms Stewart said: "I feel as if I've been hitting my head against a brick wall for a long time. I know that I never did anything wrong.
"I wouldn't deliberately hurt anybody and for this to come about has just devastated me.
"As far as I'm aware there's no evidence to say I've done any wrong doing. It's all just been suggestion."
Ms Stewart said she believed NHS Grampian's internal investigation was flawed.
She added: "You're not allowed any legal representation at all, which I think is wrong. It should be totally impartial."