Orkney Islands once again voted best place to live in Scotland
High employment and low crime rates sees the archipelago top Bank of Scotland poll for third year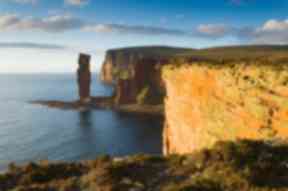 Orkney has been declared the best place to live in Scotland for the third year running, according to a Bank of Scotland poll.
The Scottish archipelago of 70 islands was commended for the high life expectancy of islanders, high employment, low crime and its clement weather conditions.
The Shetland Islands retained its position in second place, while the Western Isles moved up to third place from seventh, suggesting the path to a higher quality of life leads away from the mainland.
Orkney's employment currently stands at 83.3%, well above the national Scottish average of 72.8% and it boasts the lowest burglary rate in the whole of the UK.
Traffic is rarely an issue on the island and is among the driest regions in the country - 1064mm of annual rainfall compared to an average of 1311mm across Scotland.
Scotland's capital fared less favourably this time round, however, plummeting to 21st place from 15th in 2014.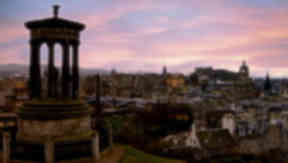 Nitesh Patel, housing economist at Bank of Scotland, said: "It tends to be the northern parts of Scotland that come out best for quality of life each year, due to the lower population, higher employment rate and low crime rates.
"Orkney rates very positively in many categories, which has helped it secure the number-one spot for the third year, although it ranks the best in only two categories - highest employment and lowest burglary rate.
"The Western Isles, in particular, have seen a marked change in comparison to last year and have moved up four places to now sit in third.
"It's not so good news for Edinburgh, though, as we have seen it drop to 21st place this year from 15th in 2014."
Edinburgh's saving grace was its educational attainments, with the proportion of adults with a degree or professional qualification the highest in the country at 49%.
Elsewhere, Glasgow has the lowest CO2 emissions in Scotland, with only 1.9 tonnes of CO2 per household compared to a Scottish average of 2.4 tonnes.
East Renfrewshire residents take home the highest average weekly earnings of £795 per week, followed by Stirling at £726. The national average currently stands at £608.
Scotland isn't known for its beach weather but nevertheless Aberdeen enjoys the most sunshine with an average of 27.9 hours a week, whereas Dundee has the lowest average annual rainfall - just 804mm.
Life expectancy is highest in East Dunbartonshire - 80.7 years for men and 83.9 years for woman, well ahead of the Scottish average of 77.5 years.