Pedestrian who died after being hit by car in Moray named by police
Bryan Addison was hit on the A941 between Lossiemouth and Elgin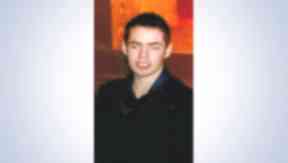 A man who was killed when a car hit him on a Moray road has been named.
Bryan Addison, 21, was hit on the A941 between Lossiemouth and Elgin on Saturday morning.
The victim, from Elgin, was involved in a collision with a white Audi Q3 at around 1.40am.
Police are trying to establish his movements between leaving his home in Elgin about 6.30pm on Friday and the time of the collision.
They are appealing to anyone who was with him, saw him or was in contact with him during that time.
They also want to hear from anyone who witnessed the collision or who saw a male walking on the road.
Anyone with any information is asked to contact Police Scotland on 101.