Pair treated for burns to hands and feet after kitchen fire
Another man was given oxygen due to the effects of smoke inhalation after Aberdeen blaze.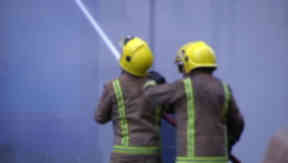 A fire in the kitchen of a flat in Aberdeen left three men needing treatment in hospital.
Firefighters were called to the property on Fonthill Road, Ferryhill, shortly before 3pm on Monday.

A spokesman for the Scottish Fire and Rescue Service (SFRS) confirmed two of the men suffered burns to their hands and feet. A third man was given oxygen due to the effects of smoke inhalation.
The fire service spokesman said: "Firefighters extinguished a fire in a kitchen and provided emergency treatment to three men hurt during the incident in Aberdeen.
"Crews treated two of the casualties for burns to the hands and feet and provided oxygen therapy to the third man, who was suffering from the effects of breathing in smoke.
"The incident happened shortly before 3pm on February 29 and SFRS crews arrived minutes after the 999 call.
"Six firefighters entered the property wearing breathing apparatus and a high-pressure jet was used to quickly extinguish the flames.
"The SFRS crews requested the ambulance service attend the scene and all three casualties were taken to hospital after being passed to the care of paramedics."