Bailey Gwynne: A gentle and caring boy who inspired others
The 16-year-old was a keen bodybuilder who dreamt of joining the Royal Marines.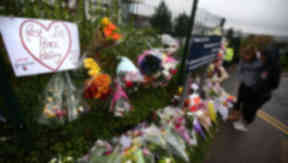 In the hours and days that followed his death, the picture of Bailey Gwynne that emerged was of a gentle, caring boy.
Bailey lived with his parents Kate and John and four younger brothers in Maryculter, a small village in an affluent suburb of Aberdeen.
He lived close to Maryculter Parish Church, where he went to meetings with the 1st Maryculter Scouts and attended its youth cafe.
Bailey enjoyed exercise and was a keen bodybuilder. He was tall for his age at around 6ft 2in and friends said he wanted to join the Royal Marines after leaving school.
He went to Lairhillock Primary before going on to the Waldorf School, an independent school that closed in 2014. Bailey later went on to study at Cults Academy.
Headmistress Anna Muirhead described him as a "gentle, caring pupil" as she stood outside the school to confirm news of his death.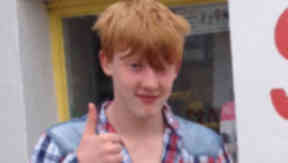 Sam, a school friend of Bailey's, called the 16-year-old "inspirational" and "someone to look up to".
He said: "He was very into bodybuilding and he had the dream of being in the Marines so that was quite inspirational.
"He was quite warm and he wouldn't ever say anything against you. He was always there and it was reassuring knowing that he was there. Now he's gone, you do notice it."
"He was passionate about bodybuilding. He was inspirational and he was someone to look up to to be honest - he was brave.
"He was self-motivated. I had been to his house in his room and he had these huge weights. He was always someone who would be keen for going out, doing something."
Hundreds of pupils, teachers, friends and family left tributes outside Cults Academy in the days following his death.
Around 400 people attended a candlelit vigil at Cults Parish Church, where minister Ewen Gilchrist told the crowd: "Bailey went to school yesterday and would never come home.
"Sometime soon, some days from now, Bailey's parents will have to bury their son. It's not meant to be like that - we know it's not meant to be like that.
"Sometimes life seems so unfair and sometimes life can be so uncertain and fragile and so easily and suddenly lost."