Parents demand answers two years after son's fire death
Preston Flores died after suffering severe burns across his body during the incident.
The parents of a seven-year-old boy who died after being set ablaze in the street are still desperate for answers nearly two years on from his death.
Preston Flores suffered severe burns across most of his body after being doused with petrol while playing with a group of children near his Aberdeen home in April 2014.
The petrol is believed to have been taken from a van belonging to the local council but the Crown has said it is satisfied the cause of Preston's death has been established and no further investigation will be carried out.
As they approach the second anniversary of the incident, his parents Luisza Flores and Keith Will still want answers.
Ms Flores, 34, described the moment she saw Preston engulfed in flames outside their flat on Bedford Road.
She said: "He was standing pitter-pattering. He had a little bit of t-shirt and jumper that was still on fire and I had to rip it off. He said 'mummy please put cream on me or put me in a bath'.
"I said 'I can't let you fill a bath, darling. He was begging [his brother] to put cream on him."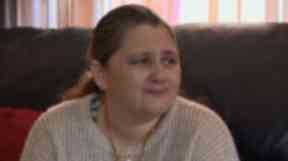 The emergency services arrived shortly afterwards and Preston was taken to Aberdeen Royal Infirmary in an ambulance. Meanwhile, his father had been called and was racing home from work.
Mr Will, 34, said: "I was panicking - I started hearing things on the radio. I was in rush-hour traffic and I just wanted to mount the pavement and go.
"I [arrived and] saw all the pavement was taped off. I realised it wasn't just a little burn. I started walking through the tape - the police were trying to stop me but I told them who I was.
"I raced up to the hospital. A surgeon came out and told me Preston was getting prepared to go down to surgery but that he wouldn't go down without seeing me.
"I went in and there were all these machines. I could see his body through the cling-film, his legs were like sticks. He was in a real mess. They told us he had 60% burns."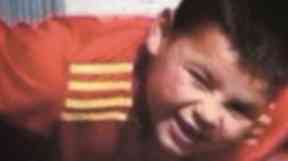 Following emergency treatment at ARI, his family were told Preston would have to be taken to the Royal Hospital for Sick Children in Edinburgh for specialist care. He made the 90-mile trip by helicopter that evening.
"Preston was airlifted from Aberdeen to Edinburgh but there were so many machines there was no room for us [in the helicopter]," his father said.
"We saw the surgeon and the doctors were brutally honest with us. I couldn't believe what I was hearing. I told my mother: 'He's not going to live.'"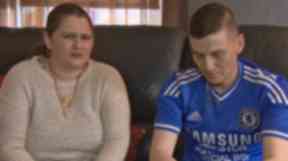 Only Preston's face and left hand were left unburned and his condition quickly began to deteriorate as surgeons considered taking drastic steps.
Mr Will said: "They were going to have to take off one of his arms and maybe both of his legs. I asked the surgeons: 'most of you have kids - what would you do?'. They said he would never have a normal life."
Preston's parents were only able to speak to him briefly between the incident and his death in Edinburgh on April 22.
Ms Flores said: "He told me: 'mummy, I'm sorry' and I told him 'you've done nothing wrong'."
His father added: "I told him 'don't worry darling, you're in the best place'. I never knew that was going to be our last conversation.
"At the end of the day there's a child been set on fire and nobody's going to be done for it? Nobody's getting charged for it?
"Come and charge me for being a bad parent. Do something. How can that happen?"
The Scottish Fatalities Investigation Unit reviewed Preston's death and submitted a report to the Crown Office but its findings were never made public.
Lawyers representing his family have met Aberdeen City Council officials but their plans to sue the local authority have stalled.