Boy, 11, charged over 'knife incident' at Aberdeen school
Parents informed of alleged incident outside classroom of primary school on Monday.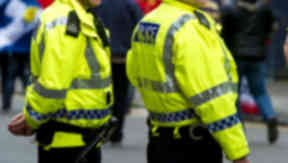 An 11-year-old boy has been charged over an alleged knife-related incident at a primary school in Aberdeen.
Nobody was injured in the reported incident, which is believed to have happened outside of a classroom on Monday.
Parents were told in a letter from the school.
A Police Scotland spokeswoman said: "Following an incident Monday, Police Scotland can confirm an 11-year-old pupil has been charged."