Child protection chief to lead Bailey Gwynne inquiry
Andrew Lowe will head up the independent investigation into the fatal stabbing in Aberdeen.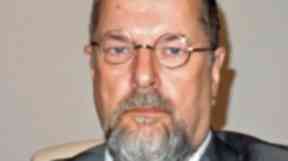 A child protection chief will lead the inquiry into the fatal stabbing of schoolboy Bailey Gwynne, it has been announced.
Andrew Lowe will head up the investigation with the cooperation of Aberdeen City Council, Police Scotland and the NHS.
Mr Lowe is the independent chairman of the Renfrewshire child protection committee and the Glasgow Public Social Partnership for Learning Disability.
Bailey, 16, died after being stabbed through the heart following a row over biscuits at Cults Academy in Aberdeen in October last year.
His killer, who cannot be named for legal reasons, was charged with murder but found guilty of the lesser charge of culpable homicide.
The teenager was also found guilty of repeatedly carrying a knife and knuckledusters in school and will be sentenced in Edinburgh on April 1.
On the first day of the trial, Cults Academy head teacher Anna Muirhead said she warned Bailey's killer about the dangers of bringing weapons into school several years ago.
Despite her advice, the 16-year-old said he regularly carried a knife in an attempt to "be cool". One witness said they had seen him with a knife "maybe 25 times" before the killing.
Aberdeen City Council said it had never been reported to teachers and claimed staff were unaware of the problem.
The council said it chose not the participate in the No Knives Better Lives anti-knife campaign in 2009 because of the "exceptionally low level of incidents involving knives in Aberdeen schools" and "little or no history of such crime in the city". Eleven of Scotland's 32 local authorities took part.