Motorcyclist dies after collision with car on A980
A 25-year-old man was killed in the incident near Banchory in Aberdeenshire.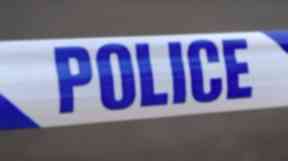 A 25-year-old man has died following a two-vehicle crash in Aberdeenshire.
At around 5.20pm on Monday, a motorcycle collided with a car on the A980 at Glassel near Banchory.
Next of kin have still to be informed.
A police spokesman said: "Police Scotland can confirm that a 25-year-old male has died following a road traffic accident involving two vehicles at 1720 hours today on A980 at Glassel.
"Police Scotland are appealing for witnesses who may have been in the area at the time of the accident to contact them on 101."