Search for missing woman from Aberdeen scaled back
Nusrat Jahan, 34, said she was heading to the beach before disappearing on July 27.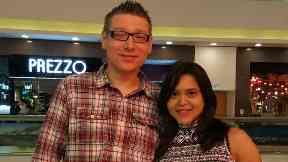 The search for an Aberdeen woman missing for more than a week has been scaled back.
Nusrat Jahan, 34, has been missing since Thursday, July 27, at around 9.30pm.
It is believed she was heading in the direction of the beach.
Police have revisited key search areas with specialist search officers, assisted by the coastguard and mountain rescue team.
Searches stretched the entire beach area, Seaton Park, Bridge of Don and down to the cliffs at Cove.
Police Scotland's dog unit has also carried out additional searches of key locations including Seaton Park to ensure every possible place Ms Jahan might have gone has been checked thoroughly.
Chief inspector Kevin Wallace said: "To maximise the use of our resources and time in any missing person inquiry we target our searches in areas based on information gathered, however, once these leads are exhausted it is inevitable our search will be scaled back.
"Unfortunately as more time passes, and with no trace of Ms Jahan, it makes it extremely difficult to know where to focus our attention next."
He added: "Inquiries of this nature are never easy and I know it will be frustrating for Ms Jahan's family and friends not knowing exactly where she went.
"We have kept in close contact with her family throughout the past week and our thoughts continue to be with them at this difficult time.
"It goes without saying that any new piece of information that we receive will be acted on."
Anyone with information should contact Police on 101.