Plumber recalls fire in close before man's death in flat
Jackie Senic, 38, gives evidence over blaze in Fraserburgh 19 years ago.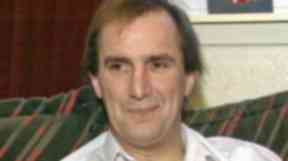 A plumber has told a murder trial he saw a small fire in a close before the death of a man in Aberdeenshire.
Jackie Senic, 38, was giving evidence at the trial of Barry Henderson, 42, who denies murdering 43-year-old Gordon Graham in Fraserburgh.
He also denies attempting to murder his wife Anne Graham by torching their home on May 3, 1998.
Mr Senic told the High Court in Glasgow: "I saw something on fire in the close. It was only small with flames about 2ft to 3ft high."
He told the jury the fire appeared to be in front of a wheelie bin but the bin was not on fire.
Mr Senic said that he drove round in a circle and back to the High Street, which took between 90 seconds and two minutes.
By the time he returned he told prosecutor Jim Keegan QC the close was well ablaze.
He said: "I parked on the opposite side of the street. And saw the fire had spread quickly. I don't know if anyone would have been able to get down or up the stairs. "
Defence QC Brian McConnachie asked Mr Senic: "What did you see the second time?"
He replied: "It was a big fire. It was a lot larger than it was the first time. The stairway was full of fire."
Mr Senic was then asked if he could tell where the fire was situated in the close and said: "It seemed to be right at the back.
"The whole hallway was on fire and there were flames."
The court heard Mr Senic saw police officers drive up in a police van and help Ms Graham, who was hanging out of her kitchen window, on to its roof and then on the pavement and safety.
Earlier, former taxi driver Stewart Hosie, 52, said he was driving back into Fraserburgh when he saw what he described as "an orange or reddish glow" in the common close at the Grahams' flats in the High Street.
He flagged down a passing police car and reported it and then drove back round again.
He said: "It was about 2am. When I drove round again there was smoke coming out of the roof and the kitchen window and Anne Graham was at the window.
"I remember the smoke coming out the kitchen window was fearsome. Anne was getting helped on to the police van and then on to the pavement.
"After getting her out of the flat the police left her to try to get in at the back of the flats."
Mr Hosie said Mrs Graham was in shock and told him her husband was in the burning building.
He said that he went to Mrs Graham's daughter house in Marconi Road and told her about the fire.
Mr Hosie added that when he finished work at 5.15am he went back to Marconi Road to see if there was any news and was told Mr Graham had been found dead in his flat.
The night of the fire he was sleeping in the upper flat and his wife was in the lower flat. He often slept in the upper flat when he had been drinking.
Henderson is also accused of assaulting a woman in a nightclub in Fraserburgh, by kicking her on the leg and attempting to punch her, and of committing a breach of the peace at a nearby car park on May 3, 1998.
He also faces another charge that he behaved in a threatening manner on a bus between Crimond and Fraserburgh last November.
Henderson denies all the charges against him and has lodged special defences of alibi and incrimination.
The trial before Lord Ericht continues.