Man detained after woman suffers head injuries in woods
The 31-year-old was held after police cordoned off the parkland in Dundee on Monday.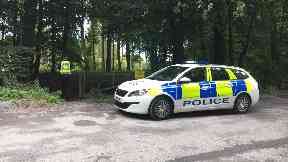 A man has been detained by police after a woman was allegedly attacked in woods.
A helicopter was called to an incident at Templeton Woods in Dundee at 1.20pm on Monday.
Officers cordoned off all of the entrances to the woods and the woman was taken to Ninewells Hospital in the city.
Police said she had suffered a head injury but her condition was not life-threatening.
They added: "A 31-year-old man was detained in connection with an assault at Templeton Woods today. "