My menopause story: Speaking out to break the taboo
The world's first Menopause Festival will take place following International Women's Day.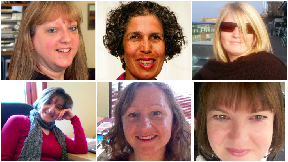 Anxious. Tired. Unattractive. Isolated.
These are the honest words spoken from the heart about experiences of the menopause.
They are said with the intention of reaching out to others and reassuring them they are not alone.
Menopause occurs when a woman stops having her periods and is no longer able to get pregnant naturally, normally occurring between 45 and 55 years of age as oestrogen levels decline.
Charlotte Mitchell was 42 when she started waking up with the feeling of 'utter dread', her heart pounding and panic running through her body. She had no idea the palpitations and anxiety were a result of the menopause.
Putting 'a mask on' to get through the day, Charlotte says her husband would often bear the brunt of her frustration.
"I went to the doctors three times and it was only on the third time, when I broke down in the surgery, that the doctor agreed to start me on a low-dose oestrogen patch," Charlotte, a senior manager, says.
"I think the doctors thought I was too young."
Amanda Furness was 53 when she began getting cluster headaches.
She has been a migraine sufferer all her life but these were more intense. When she turned on her work computer in the morning, she could hardly see the screen in front of her and she worried about having to stop working at one point.
"It wasn't a symptom I had even associated with the menopause," Amanda, an office manager, says. "It is that feeling of 'Is that it?' or, 'Is it going to come back?' It is the not knowing.
"When you've had children and go to toddler classes, everybody shares their experiences whereas I think with this stage of life, people don't tend to."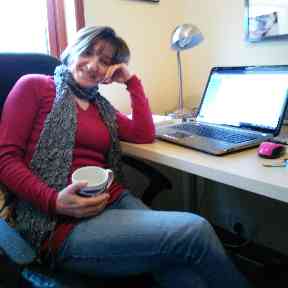 Gail Jack was 40 when she starting having severe mood swings. Around the same time, she began to feel anxious, was suffering from memory problems and would get headaches lasting for weeks at a time.
She describes feeling scared and isolated, not knowing for years that the menopause was the cause of these changes.
"It affects every aspect of your life," she says. "You are less confident. Your world becomes smaller because of the enormous anxiety that can overwhelm you."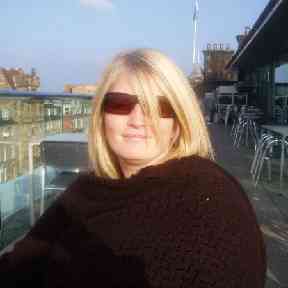 Rachel Weiss is of the view that women have been suffering in silence for too long.
When she turned 51, which is the average age in the UK to reach the menopause, she began to wonder when it would be her time and wanted to be armed with more information.
On her business Facebook page, she posted a throwaway comment asking if there would be interest in a menopause cafe and was amazed by the positive response.
The counsellor and coach set up the world's first menopause cafe in Perth last year in the hope of giving more people an open and safe space to speak about the menopause.
Rachel and two other volunteers waited on that first night, cake at the ready, unsure if anyone would turn up. They were delighted when 28 woman and two men walked through the doors.
That's when she knew they had discovered a need.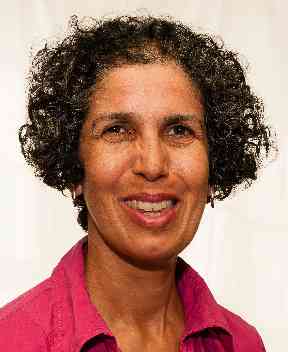 Following the success of the debut event, another two were held. Word soon began to spread with a menopause cafe opening in Edinburgh followed by a few in England and further interest from France and Canada.
Rachel has now set up a 'how to' guide for running a menopause cafe and hopes the idea will grow in momentum.
"There seems to be a need for safe spaces where anyone can turn up and know that everyone else in that room is up for a conversation on the topic," she says.
"We hope it will then ripple and those people will then go home or to work and feel more able to talk about it."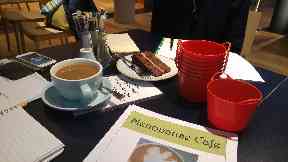 Just as the idea for a cafe organically grew, so did Rachel's current project - the Menopause Festival.
Another world's first, the festival aims to fill a gap which came to attention as people requested a need for more information from experts.
Taking place over four Saturdays, with the first launching two days after International Women's Day on March 10, the festival will include an expert talk and Q&A as well as a couple of singalongs, a fashion session and a menopause cafe.
"We didn't want this to be a serious, gloomy topic," Rachel explains. "The idea is that it happens to half the population and affects the other half. So let's get together and talk about it, laugh about it and have fun singing about it.
"It is part of embracing the third stage of life and thinking 'Who am I in this third stage of life?"
The festival, like the cafes, welcomes both genders. Though he wishes to remain anonymous, Gareth [not his real name] thinks it is important that men educate themselves about the menopause.
The most difficult thing about his wife's menopause was his frustration of not knowing what was happening.
He didn't know if his wife was unhappy with him or whether he was doing something to make her unhappy.
There were days, he recalls, when he didn't know what he was coming home to.
"Life becomes very tense," he says. "Arguments happen and you both feel very alone."
When Angie Garton heard about a menopause cafe in Perth, she knew it was something she wanted to bring to Edinburgh.
The women's health coach also decided she wanted to help women through her private coaching practice. It's a subject close to her heart after herself going through the perimenopause and experiencing symptoms before her periods stopped.
Naming anxiety and depression, erratic periods and food cravings, the 38-year-old said she felt tired, unattractive and lacking in confidence.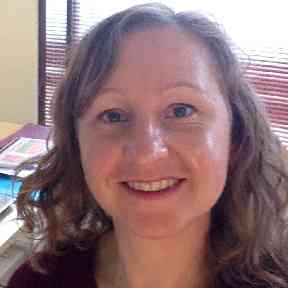 It was lack of information that held Heather Borderie back from understanding the changes she was experiencing.
Having severe pain the back of her neck and head from the age of 48, she worried she was very unwell and felt too scared to seek help.
Had she more knowledge about the menopause, she thinks this worry wouldn't have been as all-consuming.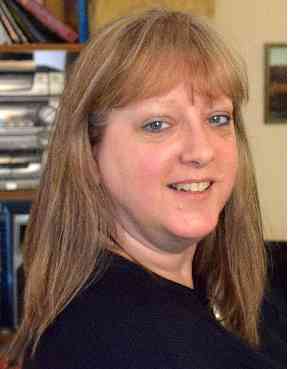 Although each of these people differs in their experience, they are all united in the idea that more people need to talk about the menopause.
Charlotte says she feels "generally amazing" now and is in the midst of organising a menopause cafe at her work.
Amanda's symptoms have eased and she has experienced very few other symptoms since the cluster headaches, for which she is thankful.
Gail still feels like she is in the midst of the menopause five years on but credits her supportive husband for helping her. And, because she now knows what it is, she is very open in talking about it and encouraging others to do the same.
Gareth thinks it is vitally important that more information is made available for both men and women and more discussion takes place.
Angie hopes her story will inspire others to go to a menopause cafe or set one up, and become their own "health detective."
Heather is also now involved in volunteering for a menopause cafe and advises anyone who is worried to speak to other people and get more information.
Rachel is glad to see the concept of the menopause cafe gradually spreading around the world. But her real goal is to get to a point where they aren't needed and the topic is no longer a taboo.
Download: The STV News app is Scotland's favourite and is available for iPhone from the App store and for Android from Google Play. Download it today and continue to enjoy STV News wherever you are.