Fire which destroyed auction house 'started deliberately'
Police are appealing for information after a blaze ripped through an auctioneer's building.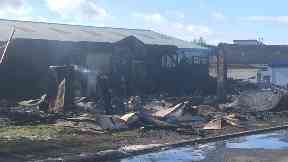 A fire which tore through an auction house, destroying up to £50,000 of goods, may have been started deliberately.
The blaze broke out in the early hours of Friday morning at Iain M Smith Auctioneers, which is based at Perth Airport.
A 400-year-old map of Scotland, antique furniture and jewellery were among the lots which were lost in the fire.
Fire crews battled for hours to bring the flames under control but the entire saleroom was lost.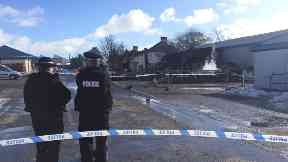 Police are now treating the blaze as suspicious and have appealed for anyone with information to come forward.
Speaking earlier, the firm's owner said the saleroom had been completely destroyed ahead of an auction which had been due to take place on Friday, with around 1100 lots on offer.
Mr Smith said: "It would have been our biggest sale in a few years.
"I'm just devastated that the whole thing is gone.
"We've traded for 21 years on this site."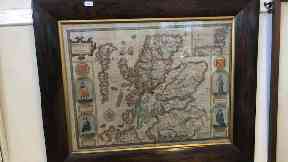 Between £40,000 and £50,000 worth of items were in the saleroom at the time of the blaze, he said.
A spokesman for Police Scotland said: "The fire which took hold caused significant damage to the building before it was extinguished, and a joint investigation between Scottish Fire And Rescue Service and Police Scotland is now underway.
"We would like to ask anyone who saw any suspicious activity in the area of Scone Aerodrome at any point during the evening of Thursday, March 8 into Friday, March 9 to contact us."