Ferry carrying more than 250 passengers crashes into pier
A probe has been launched after the £43m ferry crashed on Sunday.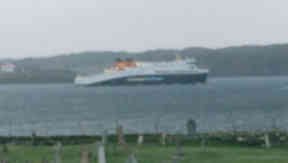 By Ben Philip
A ferry carrying more than 250 passengers crashed into a pier in the Outer Hebrides on Sunday.
The boat was the MV Loch Seaforth, a £43m flagship ferry owned by operator Cal Mac, who have launched an investigation into the smash.
No one suffered any injuries in the collision on the Ullapool and Stornoway route.
The ferry had its bow doors damaged in the incident, resulting in major disruption for passengers at the start of the busy October half term.
Repairs had to be made to the Seaforth, causing more delays to travel until the vehicle could proceed for an overnight sailing.
This is the third serious disruption in as many months on the route.
The incident caused knock-on delays to other ferry services across Harris and Uist due to diverted Stornoway traffic.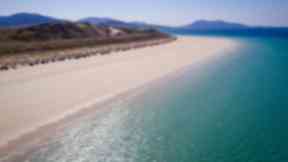 Travellers, including young children, were stranded in Ullapool overnight.
Passengers faced an 11-hour delay, not arriving in Lewis until 5.30am on Monday.
Angus Campbell, chairman of CalMac Community Board, said: "There is no resilience in the fleet.
"Cal Mac needs more investment in the fleet to replace vessels when things go wrong."
At present there is no other choice for Cal Mac "but to try and make do and mend".
A CalMac spokesman said: "An incident at Stornoway harbour on Sunday (October14) resulted in a closure issue with the MV Loch Seaforth's bow doors.
"The cause of this is still under investigation.
"After successfully closing the doors and obtaining necessary permissions to sail from insurers and the Maritime and Coastguard Agency (MCA) the vessel departed at 2300.
"We apologise for any inconvenience this delay may have caused passengers."
A Maritime and Coastguard Agency spokesperson said: "At around 3pm on Sunday 14 October, HM Coastguard were informed that Loch Seaforth ferry had suffered physical damage to its bow door after coming into heavy contact with a quay fender in Stornoway Harbour.
"The 252 passengers and crew were safe and well at the time of the incident and all passengers disembarked when the vessel finally came alongside at Stornoway."
Download: The STV News app is Scotland's favourite and is available for iPhone from the App store and for Android from Google Play. Download it today and continue to enjoy STV News wherever you are.