Police search under way for 'high risk' missing man
Lee Brown, 34, has been missing from the Blairgowie area for almost 24 hours.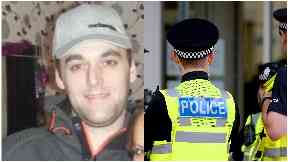 A man described as "high risk" has been reported missing in Perth and Kinross.
Lee Brown, 34, disappeared from his home in the Blairgowie area at around 1.45am on Friday, November 30 and hasn't been seen since.
Police have urged anyone who may have seen him to get in touch.
Lee, who walks with a walking stick, is described as white, 5ft 10ins tall with short brown hair.
He has a slim build and could possibly be wearing a camouflage jacket and a blue bucket hat.
Anyone with information is asked to call 101.