Young woman who died in car crash named by police
Emma Barton, 22, died five days after the crash in Orkney.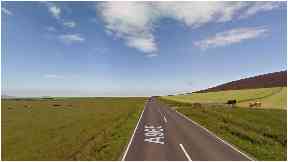 Police have named a woman who died in a car crash in Orkney.
Emma Barton, 22, was fatally injured in the one-vehicle smash at around 7.30am on November 27.
The incident happened on the A965 at Rennibister.
Ms Barton was treated at Balfour Hospital on the island but was later transferred to Aberdeen Royal Infirmary, where she passed away on Sunday afternoon.
A male passenger who was travelling with Emma was also injured in the crash. His injuries are not thought to be life-threatening.
Sergeant Alan Henderson said: "Our thoughts are with Emma's family and friends at this very difficult time.
"We would ask anyone with any information about this incident which has not yet been passed to police to call 101."