Aberdeen roundabout nominated as worst in UK
Notorious roundabout in the running for embarrassing award.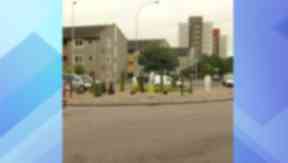 The notorious Haudagain roundabout in Aberdeen has been nominated as the worst roundabout in the United Kingdom.
The roundabout, which connects the A90 Aberdeen to Peterhead route with the A96 Aberdeen to Inverness, is Scotland's sole nomination for 'Roundabout Idol' – a competition being run by online car leasing firm Central Contracts.
Aberdeen city councillor George Adam said he was not the least bit surprised by the nomination.
He said: "It is an absolute bugbear. Motorists who use it every morning and night know as they come in and out of Aberdeen that they are going to have to sit in traffic.
"It adds considerable time to their journey every morning and night. The rush hour queues leaving Aberdeen start at 3.30pm.
"Everybody has an opinion on the roundabout because it is a key point for coming in to Aberdeen. Motorists approaching it from every direction are forced to sit and wait in a queue and then when you do finally get on it you have to keep your fingers crossed that you will get off it."
However the Hilton and Stockethill representative said it may be a blessing in disguise if the roundabout is voted the worst in the UK.
He explained: "It would be very embarrassing but it may actually focus people's minds and attentions on it and show that something has to be done.
"Let's hope the politicians down in Edinburgh get their hands in their pockets and help us do something."
The Institute of Directors in Scotland have previously estimated that the Haudagain roundabout costs the local economy £15m-£30m per year in lost time, environmental pollution from traffic emissions, fuel consumption and productivity loss.
Mr Adam added: "The one thing that is on the cards that everybody across the board is signed up to is a plan to put a slip road in from the bottom of Anderson Drive through Middlefield and onto Auchmill Road. I think that is something that could be done and treated as a priority to relieve congestion a little bit."