New Aberdeen City Youth Council appointed
Aberdeen City Youth Council aiming for another successful year.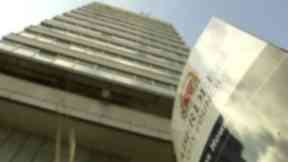 Aberdeen City Youth Council has appointed its new team of office bearers.
The new team is as follows – Chairman: Sean Press (S5, Robert Gordon's College), vice-chair: Ashleigh O'Connor-Hanlon (S5, St Margaret's School for Girls),secretary: Megan Lukins (S5, Cults Academy), treasurer: Barry Black (S5, St Machar Academy), press officer: Kenneth Watt (S4, Robert Gordon's College).
Sean Press reflected on the main triumphs of the 2010-2011 session, which was his first as chairman.
He said: "The last year has been incredibly successful for the Youth Council. Yet again we have achieved so much and the next 12 months will see even more priceless work being done to represent the youth of Aberdeen.
"We're really getting involved with what Aberdeen's young folk want done. We're all very happy with the Hear My Voice campaign which is going from strength to strength."
The Hear My Voice campaign was launched in October 2010, containing 64 statements about key issues concerning young people in Aberdeen, to which respondents are asked to tick agree, disagree, or not sure.
The survey covers five main areas: Drugs and Crime; Unemployment and Education; Community; Transport and Open Space; and The Budget. So far the group have collated 165 responses, and by visiting schools and colleges in the city they hope to gather 5,000 by the end of the summer.
One particular success was electing six new Members of the Scottish Youth Parliament – namely Barry Black and Ashleigh O'Connor-Hanlon for Central; Barry Thomson and Chris Cromar for North and Megan Lukins and Josh Cowe for North and South Kincardine.
Barry Black has taken a particular interest in the Senior Campus proposals for Advanced Higher pupils studying in the city, which entails pupils paying for travel to another school for two afternoons every week.
The ACYC are currently discussing fundraising and paying for bus travel for some pupils, which will be means-tested. He has met with some councillors to discuss this.
A new website is currently being designed, which will feature discussion boards for young people in the city, the Hear My Voice campaign, and news from the Youth Council. This will be launched in summer 2011.
The Youth Council meets on the last Tuesday of every month and is open to all young people aged 14-25 in Aberdeen. Contact youthaction@aberdeencity.gov.uk for more information.