Campaign to save Grant Lodge gathers pace
A public meeting has been called by campaigners to discuss the future of Grant Lodge in Elgin's Cooper Park.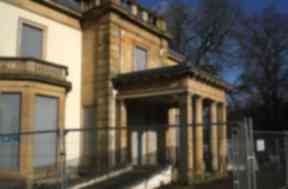 A campaign to restore a historic building in Elgin is gathering pace with a public meeting called next week in the local library.
Grant Lodge in Elgin's Cooper Park was first built in 1750 as the Elgin residence of the Seafield family, and gifted to Elgin by Sir George Cooper in 1903.
It was used by the local heritage service until 2003 when it was almost completely destroyed by a fire.
Since then various attempts have been made at restoring the building to its former glory, a detailed report having been made to the Moray Council in August 2003.
That report had envisaged the restoration of historical items saved from the building which were stored in Aberdeen, Forres and Edinburgh, with European funding having been obtained to refurbish the ground floor area of the building.
While some archival material was lost in the fire, much was saved, and it was envisaged that the building would be closed for up to two years.
However Grant Lodge has never been reopened, despite several attempts to raise the subject by local groups and individuals.
Moray Council had made enquiries with a number of possible investors, including the Heritage Lottery Fund, however a 2006 estimate of £4.4million to convert the building into an art centre has proven too much in a steadily worsening financial climate.
An on-line Facebook campaign was launched in 2010, but attracted only very limited support. However a new campaign launched this week has resulted in 240 people joining the cause in the first week.
That has encouraged campaigners to organise a public meeting to discuss options for the building, to be held at the Elgin Library on Thursday, June 9 at 7.30pm.
Buckie woman Sarah Nicholson, who has organised the web campaign, said: "There are some constructive ideas coming forward, so we are hoping the public meeting can move the debate forward."
The Facebook Page contains further details and discussion, while information can also be obtained by email to restoregrantlodge@yahoo.co.uk.