Queen to officially open Aberdeen University's new library
Her Majesty will visit Aberdeen University's new facility and Marischal College.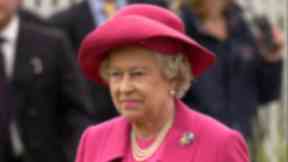 The Queen will officially open a new library in Aberdeen later this month.
Her Majesty will visit Aberdeen University's new facility — which opened to the public last year — to mark the opening.
Construction on the building, which replaces the Queen Mother Library, began in 2009. The new building houses collections of historically significant books and archives.
She will also visit Marischal College which was renovated in recent years and was originally opened by her great-grandfather in 1906.
Lord Lieutenant of Aberdeen City George Adam said: "I and everyone in Aberdeen will be delighted and honoured to welcome Her Majesty to the city to visit the magnificent Marischal College and the University of Aberdeen's impressive new library building.
"Marischal College was opened in 1906 by her great-grandfather and it is very fitting that Her Majesty will visit the newly regenerated building 106 years on in this, her Diamond Jubilee year."
Professor Ian Diamond, principal and vice-chancellor of the University of Aberdeen, said: "The University of Aberdeen is delighted to confirm that HM The Queen will formally open the new University library during a day of celebration on Monday 24 September.
"This will be a wonderful occasion for our staff, students, and our local communities, and we will be welcoming friends, supporters and alumni of the university from around the world."