£6m facelift for Aberdeen's Bon Accord Centre
Revamp will be second makeover for town's shopping centres.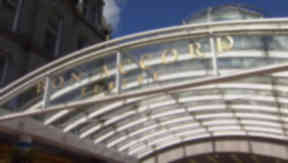 Aberdeen's Bon Accord shopping centre is to get a £6 million makeover.
The modernisation programme will include new entrances on Schoolhill and George Street, as well as a revamped interior, including improved lighting, flooring and a new ceiling.
Due to begin at the start of 2011, the Bon Accord project will complement the recent £2m facelift given to the St Nicholas Centre in a bid to make it one of the destinations of choice on the Scottish retail map.
The Bon Accord's central atrium was also refurbished last year.
Marketing manager Cheryl Smith said: "In the last year, we have seen a wealth of new names coming to the Bon Accord and St Nicholas centres. Some of them are prestige brands and it speaks volumes that retailers are choosing to open stores here.
"This refurbishment will allow us to fully showcase our fantastic array of stores and the range and depth of shopping on offer.
"The project is going to give the Bon Accord Centre a really fresh, modern and sleek look, in particular the new entrances which will make a fantastic first impression to visitors."
Rita Stephen, development manager for Aberdeen City and Shire Economic Future, welcomed the announcement.
She said: "Not only are people staying in Aberdeen to shop but we are seeing an increase in people coming from outwith the city and shire specifically because of the fantastic selection of shops on offer."
Since last May, a total of 15 shops have opened - or announced they are coming - in the Bon Accord and St Nicholas centres.
The refurbishment work will begin in January and is scheduled to finish by autumn 2011.