BrewDog staff mourn the loss of their co-founder and mascot Bracken
The seven-year-old dog helped inspire the brewery's name and branding.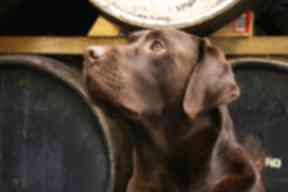 It has been a sad week for the BrewDog staff who are mourning the loss of their 'commander in chief'.
Bracken the chocolate Labrador, and best friend to staff and punters, passed away on October 29, after suffering from cancer.
The seven-year-old pooch was acccustomed to fame; he was frequently snapped by the 'puparrazi', he starred in numerous television appearances (even dressing as a penguin on occasion) and he was the recipient of several van loads of fan mail per week.
James Watt, managing director of BrewDog, said: "It's been an emotional week here at BrewDog HQ. It is with heavy hearts that we announce that Bracken, everyone's favourite scamp, has sadly passed away.
"He was our secret weapon in tough business deals, Bracken could turn on the puppy dog eyes and win any negotiation. Below that lovable chocolate coat was a lean, mean analytical business machine."
As a puppy, Bracken scampered around the ankles of Watt and Dickie while they hatched their plans to open a brewery. He was the inspiration behind the beer joint's name and has always been at the heart of the BrewDog family.
Co-founder Martin Dickie said: "Bracken liked nothing better than to pop into one of the BrewDog bars to give the staff a high five, meet some of his fans and do a spot of bar snack quality control.
"In his Yoda-like wisdom, Bracken knew this fateful day would eventually come."
However, the BrewDog boys have already got a new PR-savvy pooch to step into the breach. Simcoe the Hop Pup is the newest member of the BrewDog family and will be making his brewing debut just before Christmas.
Dickie added: "Bracken, we'll miss you every day, but we'll keep working hard and make you proud. Long live the original BrewDog."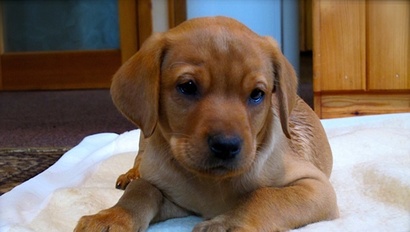 .