Group assault on man in Fraserburgh
A man was assaulted on Cross Street in Fraserburgh on Saturday.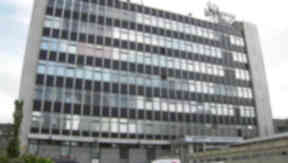 A group of men assaulted a man in Fraserburgh in the early hours of Saturday morning.
Grampian Police are investigating the incident that occurred in the Cross Street area of the town.
It happened at about 3.00am outside a shop near to the town centre.
PC Maclennan who is investigating the incident said "This appears to be a completely unprovoked attack on a member of the public, who fortunately was not badly injured. 
"At the time of the Assault there would have been a large number of people either in or outside a nearby shop who I believe may have witnessed what happened. 
"I would ask anybody with any information to contact Grampian Police."
Anyone with information regarding this incident is asked to contact Grampian Police on 0845 600 5 700 or Crimestoppers on 0800 555 111.