Savvy motorists are saving around two months worth of fuel annually
Study reveals over half are taking steps to save on fuel used by their cars.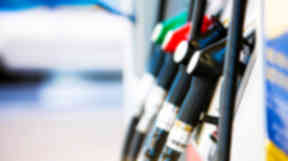 Motorists throughout Moray and the Highlands are catching on fast to methods that they can use to save cash on their soaring energy bills.
A new study has found that over half of those driving in the region have already taken steps to save on the fuel they use in their cars, with 44% now easing off the pedal and reducing speed to save on fuel.
According to new statistics from the Energy Saving Trust, motorists are learning that they can save up to two months' worth of petrol and diesel each year.
Over 1000 adults around Scotland took park in the YouGov study that concluded 49% of Scottish male motorists are driving their car slower in an attempt to save money on fuel, compared to just 41 per cent of Scottish female drivers.
Caireen Ros, specialist transport advisor at the Energy Saving Scotland advice centre for the Highlands and Islands, said: "It comes as no surprise to hear that drivers in the Highlands and Islands are slowing down to reduce the amount of money they spend on fuel - the faster you go, the more fuel you use.
"There are other ways to save too, however. Fuel efficient driving tips like anticipating road conditions and driving smoothly, shifting to a higher gear as soon as possible and switching off air conditioning all have their part to play - and they don't necessarily slow you down.
"Our research has shown drivers in our region who follow a range of ten simple tips can save two months' worth of fuel each and every year - a huge saving in the current economic climate."
The Energy Saving Trust runs Fuel Efficient Driver Training Sessions across the country.
During these an approved driving instructor explains how following a few simple tips behind the wheel can save drivers money and carbon emissions. A limited number of sessions are currently subsidised from £40 to £12.
Anyone wanting more details on taking up fuel efficient driving should check out Energy Saving Trust Scotland's website or call their local Energy Saving Scotland advice centre on 0800 512 012.
Your report: If you have information on this or any other story, please let us know. You can send information, pictures to stuart.crowther@stv.tv or call us on 07753 786177.