A beginner's guide to running a half marathon: The first steps
If getting fit was one of your New Year resolutions, find out how to train for a half marathon.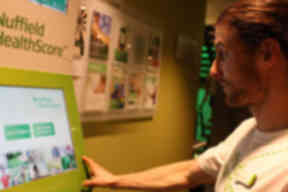 After a month of overindulging in mince pies and mulled wine, comes the January blues – a time when baggy jeans are suddenly skinny and lethargy levels reach their peak, or should that be low?
Like most people, I began the year dedicated to a number of resolutions that I deem appropriate as short-term goals.
After failing to cross off even one of my previous resolutions, this year I am hitting the ground running…literally.
Having visited my doctor and undergone a health MOT at Nuffield in Aberdeen, I have had the all-clear to begin training for a half marathon.
As a self-confessed couch tatty, I am a tad lazy when it comes to exercise. I run within the safe confines of the gym but from now on, I will be taking my hot mess onto the streets of the Granite City.
The Edinburgh Rock and Roll Half Marathon takes places on April 14 this year and there are only 13 weeks left before I make the 13.1 mile run.
Over the coming weeks, I am going to be speaking to expert runners, nutritionists and physiotherapists, and I will be blogging about my progress throughout each week.
To kick-start the training program, I spoke to three experienced runners who offered some advice and tips for beginners to the sport.
Steve Doidge-Harrison, ultra marathon runner and fitness and wellbeing manager at Nuffield Health, said: "There is a lot of interest in running in Aberdeen and the community get involved in organised running clubs.
"I enjoy the escapism and freedom when I run, so I like to go alone. But running clubs can be a great way to motivate you and help you meet other people who can give you some advice.
"It's important to do other work on top of running otherwise you will create imbalances and you will be more likely to injure yourself. You need to develop your muscle groups so that all your muscles are being used. Cross-training, swimming and some strength exercises would be a good addition to any training schedule."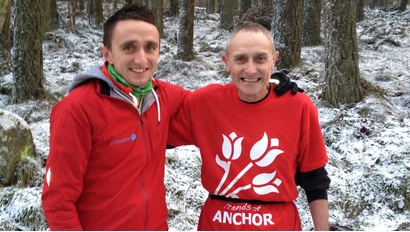 Mel Edwards, is 70 years old and has racked up an estimated 100,000 miles running in and around the city.
To celebrate his birthday last year he ran for 70 minutes to raise money for Friends of Anchor.
Mel, who has competed in over 50 organised runs, said: "I like the fact that running is an individual sport, so it's up to you when you go out for training. You don't have to fall in with anyone else's schedule - you can go morning, noon or night. It's an easy way to keep fit.
"For anyone who is looking to start off, the best way is to run and walk and build it up.
"If you have a car, taking it to a pleasant spot is a good idea. I don't have an iPod, I don't like any distractions but some good music may be handy if you are just starting off."
Mel's son Myles hit the headlines last year when he was given a helping hand in his preparations for the Commonwealth Games in 2014 by receiving funding for an intensive three-month training programme in Kenya.
Myles said: "I was always surrounded by this life - my first run was at age four. I have never been pressured into running but my dad was such a keen runner that it encouraged me. It gave me something to aspire to.
"The aim is to try and qualify for the games. I believe that I can get there and qualify to represent Scotland, but there are a lot of talented athletes hoping to compete for those places."
As well as running his own company, Myles trains twice a week at the sports village, runs at Hazelhead Park and will be competing in four upcoming races in London this year.
Myles added: "Try and stick to your schedule and set short-term goals but don't overdo it, having an injury could set you back."
If you are training for a half marathon or if you would like to follow along then find me on Twitter, Facebook or on my Half Marathon Training Blog.