First time buyers given a boost by council via new deposit scheme
The scheme would see the average deposit shrink to 5%, with the excess covered by a interest-earning lump sum.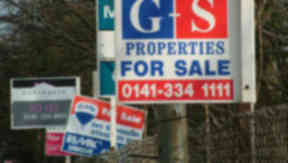 First time buyers have been given a boost by councillors who pushed through plans to help Aberdonians get their foot on the property ladder with a new deposit scheme.
Members of the Housing and Environment committee backed the proposal for a Local Authority Mortgage Scheme, aimed at those who can afford mortgage payments but not the initial deposit required for a house or flat.
Subject to further exploration of the financial and legal position, the committee approved taking the scheme forward and a detailed report is expected to go before the Finance and Resources committee on February 21.
According to the Council of Mortgage Lenders, the number of first time buyers in Scotland has fallen from 10,000 in the first quarter of 2007 to just 4800 in the second quarter of 2012.
The news comes as the average flat in Aberdeen tips the scales at £145,222 and according to the Centre for Housing Market Analysis, the current deposit sits at 20% of the purchase price.
This means that currently, first time buyers are struggling to source £29,044 to get into the property market.
With the proposed scheme, Aberdeen Council would deposit a lump sum with a lender to indemnify the risk of potential defaults on mortgage payments. This would allow first time buyers to be provided with a 95% loan instead of the current 80%, leaving the buyer with just a 5% deposit to pay.
With the current price of flats in Aberdeen, the deposit sum would shrink to just £7,261. The other 15% would be covered by the council's indemnity.
The lump sum provided by the council would then earn interest whilst with the lender and could be used to cover any loss should a mortgage default occur.
Councillor Neil Cooney, covener of the Housing and Environment committee, said the scheme would help first time buyers who are crippled by huge deposits.
He said: "In the current financial climate first time buyers are increasingly facing difficulties accessing the housing market as the banks become more rigorous with their lending criteria, especially in relation to deposits required to buy a property.
"The Local Authority Mortgage Scheme is aimed at first time buyers who can afford mortgage repayments but not the initial deposit and would go a long way in helping them achieve that all important first step on the property ladder."