North-east actress in running to play Wonder Woman in new US series
North-east actress, Amy Manson, is in contention for the starring role in new series.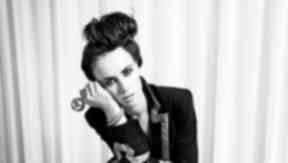 A north-east actress is among the candidates to play the leading role and don the star-spangled cape in a new American series of "Wonder Woman."
Amy Manson, 27, was born in Westhill and has already made it through two auditions as she bids to seize the pivotal role in a re-boot of the DC Comics character.
She is no stranger to big-time drama, having already appeared in such television programmes as "Torchwood", "Casualty", "Marple", "Desperate Romantics" and "Being Human."
Brought up in the north-east, Manson was interested in acting from an early age and one of her first teachers was Yvonne Wheeler, the Head of Faculty at Westhill Academy.
Ms Wheeler told STV: "I was involved with drama at Stagecoach, and Amy was one of a group of talented actors and actresses who came through the ranks about ten years ago.
"She was involved in a production of [the rock opera] "Godspell", which was staged at The Lemon Tree and was also put on during the Aberdeen international Youth Festival.
"I think it was a bit of a turning point for Amy. She subsequently decided to make acting a full-time career, flung herself into auditions, and she has done very well ever since."
Manson left Scotland as a teenager and trained at the Central School of Speech and Drama.
She now lives in London, but could soon join the growing list of transatlantic stars.