Council cites Wikipedia as a source on City Gardens Project referendum report
Report on controversial £140m project raises eyebrows by using free online encyclopaedia as a source.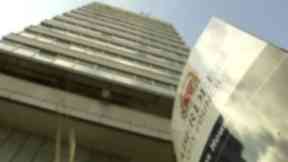 An Aberdeen City Council report on the City Garden Project has raised eyebrows by using Wikipedia as a source.
The report, which has been prepared to advise councillors on whether a referendum or an opinion poll should be used to test support for the controversial £140m project, uses information from the free online encyclopaedia when analysing the effectiveness of referenda.
Wikipedia, which celebrated its tenth anniversary earlier this year, is written by volunteers and anyone can edit or amend its entries.
It is one of the most visited websites on the internet but universities have questioned the reliability of the information posted on the site and frequently tell students to avoid using it as a primary source. In America, some colleges have even banned students from using it as a source.
A University of Aberdeen spokeswoman said: "We do not recommend Wikipedia as a primary source due to its lack of appropriate editorial oversight."
Aberdeen city councillors will decide at a full council meeting on Wednesday whether a referendum or an opinion poll should be used to gauge public support for the controversial £140m City Garden Project.
In the report to the Council, Wikipedia is used as a source to highlight the problems of holding a referendum, saying that turnout for referenda in England can be less than 10%.
This information was taken from the Wikipedia page 'Referendums in the United Kingdom'.
Earlier this week, businessman Sir Ian Wood, who has pledged £50m of his own money towards the project, offered to pay 80% of the £250,000 cost of holding a referendum. He has said that if the response to the referendum is negative he will withdraw his support for the project.
An Aberdeen City Council spokesman said he could not comment on the content of reports due to go before councillors.
He added: "Councillors will consider the contents of the report at the meeting of full council on December 14."
Meanwhile, Aberdeen City Council has announced a survey about potential questions for a referendum on the project.
Views on four potential questions which may be used to determine how the City Garden Project should proceed are being sought by the local authority before the Full Council meeting on December 14.
A spokesman for Aberdeen City Council said: "The council is not asking the public to give a view on which question should be asked in any referendum, or to state their views on the City Garden Project. The consultation is seeking views on how clear, neutral and easy to understand each of the questions is."
It is possible to respond to the four options on the Aberdeen City Council website.
What do you think? Do you use Wikipedia in your profession or studies? Do you think it is a reliable source of information? Share your thoughts below or on the STV Aberdeen City Facebook page.
IN DETAIL
Only 2000 people would take part in City Gardens Project opinion poll
Decision on Union Terrace Gardens deferred
Referendum on City Garden Project will cost £250,000