Food expert claims Scots are safer eating horsemeat than beef
Food safety expert, Hugh Pennington, has said Scots are in no danger from eating horse.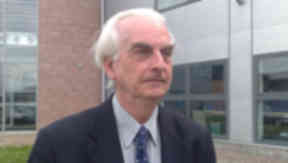 One of the world's leading food safety experts has claimed that horsemeat is safer than beef.
Professor Hugh Pennington, who is emeritus professor of biology at Aberdeen University, said there was no danger of people contracting the killer E.coli bug from horse flesh.
He has also asserted that majority of consumers would not be able to tell the difference between horsemeat and the equivalent from cattle.
His intervention follows the decision of several supermarket chains to withdraw frozen meat products over fears they contained horsemeat.
And Scotland's councils were told on Friday not to use any frozen beef products following the discovery of horse DNA in a burger at Cumbernauld High School.
However, Professor Pennington believes much of this has been an over-reaction.
He said: "There are no E. coli cases associated with horsemeat, though there are around 1000 cases linked to cattle in the UK each year.
"It would be interesting to have a taste test to see how many people could tell the difference between the two types of meat.
"But there is no argument about using horse on dietary or micro-biological grounds. It is bog-standard red meat.
"There may be a preference about taste, but it is perfectly nutritious. I would eat it [horse]."
The professor also responded to anxiety over the presence of the drug, phenylbutazone [bute] in some horses which have been slaughtered in the UK.
He added: "There is a theoretical risk, but unless you eats tons of contaminated horse burgers, you will not be at risk."