X Factor mobile auditions visit city in hope of uncovering new talent
The popular talent show rolls into Aberdeen to find the next big singing sensation with its mobile auditions.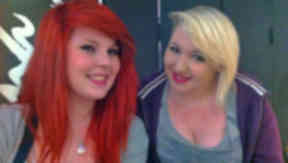 Budding Aberdeen popstars have been singing their hearts out at The Academy Shopping Centre in the hope of becoming the next X Factor star.
Wannabes began queuing from 10am for a chance to show off their singing credentials to a panel of producers as the hit show's mobile audition team rolled into town.
Now it its tenth year, The X Factor is a staple of STV's television schedule and regularly pulls in audiences in their millions.
The open auditions mean that anyone can turn up to sing for producers and it is hoped by bringing The X Factor to hard-to-reach areas of the UK the show can unearth even more hidden talent.
Last year's winner James Arthur was uncovered by the mobile team in Middlesbrough and now the team will stay in Aberdeen until 5pm tonight.
By late morning ten hopefuls had been put through their paces, with one already qualifying for the next round.
Joe Bass, one of the production runners for the X Factor mobile team, said: "We've had quite a busy morning so far, we've already had some people going upstairs to the audition room and one person has already gone through so far."
He added: "It's quite chilled, they are nice people up there, just two people who work on the show, it's not the celebrity judges or anything like that. So they [the auditionees] go up there, sing a song, maybe a couple of songs, have a chat and see if we'd like to see them in the next round.
"We've had about ten people through the door so far, but we're hoping more people will come along later in the day."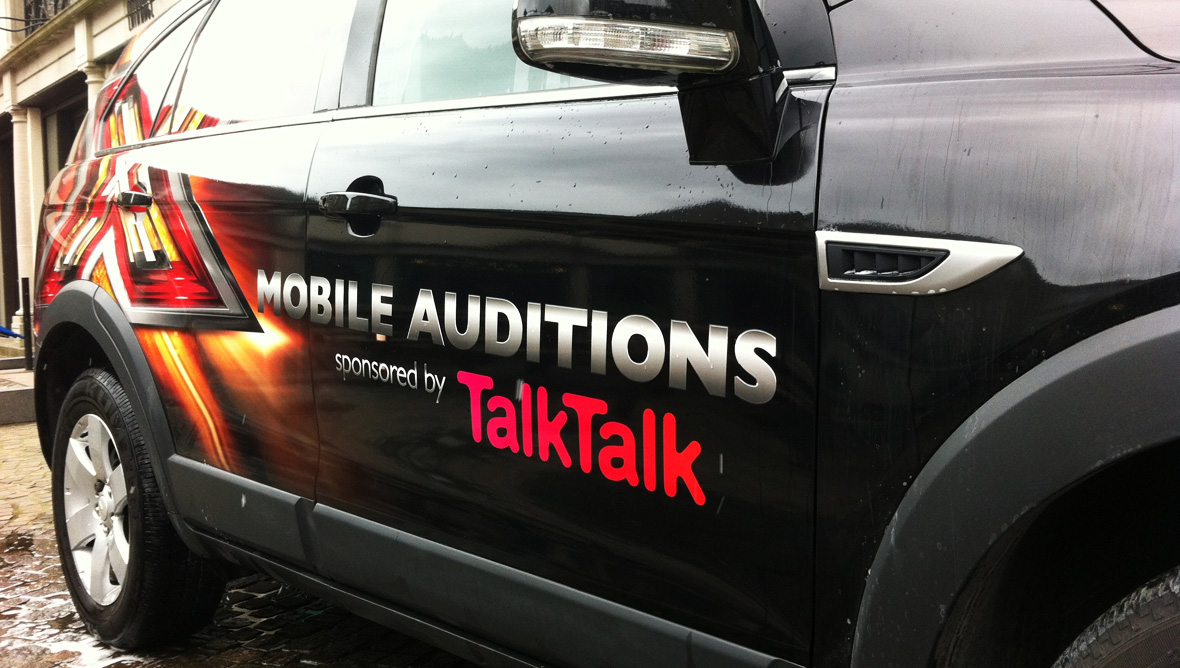 Abigail Crombie, who studies Musical Theatre, was just one of the singers queuing for her chance in the spotlight.
Nerves got the better of her the last time she auditioned to the point that she almost decided against returning this time around.
She said: "It was quite a last minute decision. Right until ten minutes ago we were still deciding whether we would come or not because I'm really nervous."
The 20-year-old hopes that she has improved and to get through to the Glasgow arena auditions.
She said: "It would mean a lot, it would be the kind of chance that I need and the confidence boost that I need."
Rhiannon Ferguson, Abigail's friend also auditioned.
She said: "I wish her the best of luck and I know she's amazing at singing."
After the Aberdeen auditions, the X Factor team will continue to visit every region in the UK, with associate producer Phil Myres at the helm.
He said: "We are going round Scotland, yesterday we were in Inverness, we're in Dumfries tomorrow before we go down to the north of England and we're pretty much just going round seeing people who might not be able to make it to the Glasgow auditions which are at the beginning of May.
"This gives people who might be working or have families or might not be able to travel down [a chance], so this is to make sure we don't miss anyone."
Phil added that the mobile audition process can prove to be the first step to success, noting that the 2012 winner of the X Factor started out at the open auditions.
He said: "Last year James Arthur, the eventual winner, wandered into one of the mobile auditions in Middlesbrough and then he got a Brit award, so it can happen to anyone."
The Academy's centre manager John Macfarlane, added: "We're thrilled to have X Factor here today, we hope we have a really fun day and see lots of people from Aberdeen who are already keen to take part."
The X Factor mobile auditions will be in The Academy shopping centre, Little Belmont Street from 10am until 5pm on Tuesday, March 26.