Woman pretended to be a man to have sexual encounters with girls
Christine Wilson is thought to be the first in Scotland to be convicted of obtaining sexual intimacy by fraud.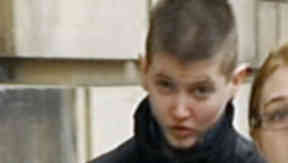 A woman who pretended to be a man so she could be sexually intimate with two teenage girls takes "full responsibility" for her actions, a court has heard.
On Friday, Christine Wilson's lawyer told the High Court in Edinburgh her client knew she had committed a crime. She also asked the judge not to jail Wilson as she would be a target in jail.
Lord Bannatyne deferred sentencing on the 25-year-old until next Tuesday so he could think about what sentence to hand down.
In what is believed to be the first conviction of its kind in Scotland, Wilson previously pleaded guilty to two charges of obtaining sexual intimacy by fraud. She had told the girls her name was Chris.
One of the girls was aged between 15 and 16 when she first met Wilson in 2008. She only discovered the truth when a girl from Stonehaven emailed her a copy of Wilson's passport. She then ended the relationship.
The second girl was 15 when she became friends with Wilson, from Aberdeen, two years later, after being introduced to her at an amusement park. She told Wilson she was 16 and they later slept with each other. It was the first time she had had sexual contact with anyone.
Wilson had ended the relationship by the time police visited the girl and told her she was a woman. The court heard the girl described Wilson as her "true love".
Defence advocate Shelagh McCall told the court that her client has gender identity disorder. She stated that her client is hoping to undergo gender reassignment therapy at some point in the future.
On Friday, Ms McCall told the court her client had assumed a "gender neutral" identity from an early age.
She said: "He has worn male clothes and has pursued male pursuits. It would be wrong to say that he disguised himself as a boy. He has always been gender neutral.
"The deceit is the fact that she did nothing to disabuse them of the notion that he is biologically female."
Ms McCall also appealed to Lord Bannatyne not to jail Wilson.
She added: "I would ask your lordship to impose a community based disposal. The accused would be vulnerable in a prison because of his offences and because of his gender identity."
Lord Bannatyne told the court that he wanted time to consider what sentence to impose on Wilson.