Hazlewood School set to benefit from new Lord's Taverners minibus
Pupils at Hazlewood School are benefiting from Lord's Taverners initiative.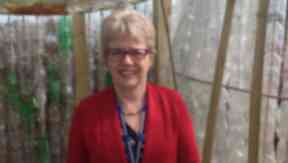 Hazlewood School in Aberdeen, which recently fell victim to wilful fire-raising, will be awarded a new minibus by the Lord's Taverners on Thursday, May 2.
The school is recovering from the damage caused by the blaze on Saturday, April 20, which destroyed the children's sensory garden and some other amenities.
But they have been delighted by the way the community has rallied round in adversity and will gain fresh succour from receiving a new 16-seat wheelchair-accessible minibus, costing £45,000, which will enable the youngsters to have regular involvement with their community.
Hazlewood School caters for 72 pupils with a wide range of learning difficulties, most of which are severe and complex. The school provides an environment for their pupils where they can grow, develop and achieve their full potential.
The Lord's Taverners, the UK's leading youth cricket and disability sports charity, will donate over £3 million this year to help give young people a sporting chance. The charity donates one minibus every 10 days to organisations such as Hazlewood School and presented its landmark 1,000th minibus in September 2012.
Jill Barry, the Head Teacher at Hazlewood School, declared she was absolutely delighted to receive the vehicle from the charity.
Ms Barry said: "This new minibus will enable all the pupils to access exciting activities in and around Aberdeen.
"It will enhance the curriculum for every pupil in the school and help make their learning relevant, enjoyable and interesting."
Tim Berg, the acting Chief Executive of The Lord's Taverners, added: "We believe that sport and recreation are essential for all young people, particularly those with special needs.
"This minibus will help the Hazlewood youngsters get out and enjoy new places and experiences. We are proud to support the staff, parents and young people."