Coca-Cola pulls in to Union Square for some signature bottle fun
Union Square will be red and white on July 2 as Coke arrives to print free personalised bottles.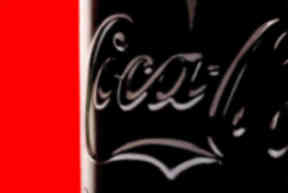 Since Coca-Cola launched its Share a Coke summer campaign in May, fizzy drinks fans across the country have been scouring chilled cabinets to find the drink with their name on it.
The marketing campaign aimed to bring together friends and family by printing 150 popular names on its 500ml and 375ml bottles of Coca-Cola, Coke Zero and Diet Coke.
The move has been so popular that the brand has added a further 100 names to its repertoire, ensuring everyone from Amy to Antony are catered for.
Setting up in Union Square on July 2, the Share a Coke vending machine will give fans the chance to have their name printed on a free bottle of Coke or Coke Zero.
And while thirsty punters wait for their personalised bottle, staff will be on hand to offer a free can of the beverage while they wait.
The Share a Coke vending machine will set up shop in Union Square from 10am until 6pm and the event is free.
For more information, please visit the Coca-Cola website.