Aberdeen's Tartan Day marks start of city's 41st Youth Festival
Visitors were treated to massed pipes and drums alongside historical re-enactments and family workshops.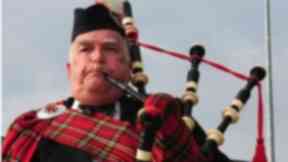 Aberdeen has celebrated the city's Tartan Day with a parade involving participants in this year's International Youth Festival.
Hundreds lined the street to watch the pipes and drums as well as displays from performers from 16 different countries.
The parade marks the start of the 41st Aberdeen International Youth Festival and organisers were joined in the celebrations by Lord Provost of Aberdeen George Adam, former Aberdeen FC manager Craig Brown and members of the River City cast.
The Lord Provost said: "Aberdeen's Tartan Day has always been very popular so I am sure the crowds will be out on Saturday to see the parade and enjoy the huge selection of events and activities on offer."
The event also saw the world-premiere of the play Aberdeen's Forgotten Diva, based on the life of international opera star Mary Garden, written by well-known playwright Mike Gibb with music by Mairi Paton.
History buffs were treated to re-enactments of clan rallies by the Crann Tara group and a commemorative ceremony to William Wallace at the Wallace Monument on Rosemount Viaduct.
Other attractions include demonstrations of granite carving, family history research workshops and the re-enactment of the trial of 17th century cut purse and cut throat Harry Domingo Moir.