Campaigners to face council in court battle to save seven libraries
Legal faceoff likely as Moray Council refuses to back down over closures.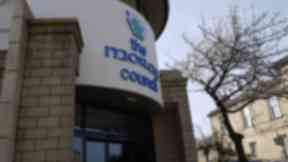 A battle to save almost half of the public libraries in Moray from closure is heading for the courts.
Campaigners held a private meeting in Elgin on Friday where they agreed unanimously to launch a legal case for halting the proposed council budget cuts.
The move is part of a growing campaign to save seven of Moray's 15 libraries from council cuts.
The Conservative and Independent-led council confirmed earlier this month that Burghead, Cullen, Duffton, Finechty, Hopeman, Portknockie and Rothes libraries would close, along with two mobile library vans, to save the council around £400,000 a year.
Politicians have added their voices to the campaign, with the SNP's Richard Lochhead accusing the council of ignoring its own officials who said three of the threatened libraries should remain open.
He said: "Understandably people are furious and that's why the campaign group is up and running."
Alistair Jeffs, of the Save Our Libraries Moray group, said: "We're in contact with other public bodies such as the equality and human rights commission and the Scottish Library Information Council to pursue the facts of the equality and discrimination issue and the legal issue that the council need to provide adequate network of library provision."
The campaigners have learned that the council intends for the closures to go ahead in November. They say they will apply for an interim interdict to delay the closures while they try to secure a full judicial review.
In a statement, council leader Allan Wright said: "We're prepared to defend our decision in a court of law, if it comes to it."