Government urges rethink over council decision to close libraries
Cabinet Secretary for Culture Fiona Hyslop urges Moray Council to rethink decision to close seven of its 15 libraries.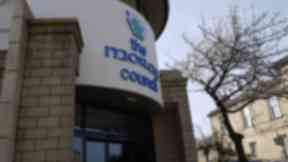 A council closing more than half of all its public libraries have been urged to rethink the decision by a Scottish Government minister.
Following Moray Council's decision to close seven of the fifteen public libraries in the area, the Cabinet Secretary for Culture Fiona Hyslop has written to express her concern and urge that the matter is reconsidered.
Ms Hyslop's comments come after it was revealed in September that campaigners in Elgin held a meeting in order to discuss plans to launch legal action over the closures.
The move came as part of a growing campaign to save seven of Moray's 15 libraries from council cuts.
The Cabinet Secretary for Culture said: "There has been widespread and well founded concern for the people of Moray around the closure of these libraries, with implications for the community as a whole and, as reported, especially for disadvantaged members of the community.
"I am very concerned that Moray Council cannot see the value in continuing to provide library services in these rural areas and that the Council does not see, in these times of austerity, how much of a lifeline these services can be to the elderly; people with disabilities; those looking for work and families on low incomes where a £10 round trip to the library is not feasible or where the journey on public transport is not practical.
"The potential equality issues are grave and I welcome the news that the Equalities and Human Rights Commission's Public Sector Duty Panel will be considering the issue in October.
"I am disappointed and dismayed over the decision and call for the Council to reconsider. It is vital that adequate library services are provided for the good of communities across Scotland, and most local authorities share that belief.
"Moray's decision stands in stark contrast. I have also asked that, should the decision not be reconsidered, Moray Council work with the Scottish Library and Information Council to allow them to review the remaining service to ascertain whether it meets the needs of the area."