Catch allowances for 2014 branded 'a mixed bag' by Scots fishermen
The EC has proposed restrictions on the amount of cod, haddock and whiting that can be caught.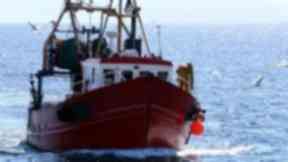 Proposed catch allowances for fishing boats in the Atlantic and North Sea have been branded a "mixed bag" by Scottish fishermen.
The European Commission released its proposed levels for total allowable catch (TAC) on Wednesday, recommending restrictions on numbers of cod, haddock and whiting that fishermen are allowed to catch.
In its report, the Commission said that lower catch allowances were necessary because of the "dire state" of cod stocks in the Irish Sea and cod and whiting populations off the west of Scotland that were "at risk of collapse".
Other TACs have been increased, with herring, hake and megrim all seeing proposed raises.
The proposals will be discussed by ministers at the December Fisheries Council and will apply from January 1, 2014.
Bertie Armstrong, chief executive of the Scottish Fishermen's Federation, said: "These catch proposals contain a mixed bag of news, with increases for some stocks and reductions in others.
"However, against the background of continuing recovery for the majority of fish stocks of interest to Scottish fishermen, these are initial proposals that will be subject to further discussion between member states, the industry, and the European Commission.
"It is of concern that still on the table are proposed further cuts in effort – however these are part of the widely discredited Cod Plan which is currently under discussion for being revised and turned around."
Mr Armstrong said it was "essential" that there were no more cuts in the amount of fishing days vessels can spend at sea, saying the fleet was "already pushed to the limit on effort and simply cannot sustain any more cuts".
He added: "It is vital that the final management plan agreed for 2014 achieves the sensible balance of maintaining the positive trend of stock recovery whilst ensuring the continuation of a viable fishing fleet that puts the seafood on our tables."