Oil industry skills shortage study backed by energy minister
Fergus Ewing said the research would be used to support future growth in the sector.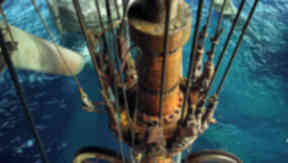 A major new study into skills gaps in the North Sea oil and gas industry will begin in November.
Researchers aim to examine how many people and what skills are needed to address shortages in the sector, both now and in the future.
Leading figures from more than 1000 operators, contractors and organisations in the industry are to be asked for detailed information on their workforce for the study, which is being led and managed by the oil and gas skills organisation OPITO.
Energy minister Fergus Ewing said the research should provide "a wealth of information on the skills requirements of the oil and gas industry".
The North Sea oil and gas sector is estimated to support 450,000 jobs across the UK, with about half of these in Scotland, he said.
Mr Ewing added he was "delighted that industry and stakeholders are working together to ensure that the skills issue within the industry does not impact future growth".
UK business and energy minister Michael Fallon warned the skills shortage in the sector was a "major threat".
He said: "The UK is a hub for oil and gas expertise, driven by the ingenuity and skills of its workforce. However, we can't be complacent.
"The shortage of skills in the sector is major threat to its overall competitiveness and one of the biggest challenges that the industry faces today.
"Further understanding of the skills base is an important element of the ongoing work of our joint oil and gas industrial strategy to create high-quality jobs and encourage new investment for growth."
John McDonald, managing director of OPITO UK, said: "Skill shortages have been identified as one of the biggest challenges facing the industry and while we have seen a number of reports authored over the last two or three years, variations in the findings in this field have caused confusion for industry and training providers.
"This survey will provide the definitive source of industry recognised information on the size and demographics of the labour market from across the sector and partner organisations to ensure better understanding of the workforce profile."