Man 'brutally' beaten and robbed in own home
Grampian Police are appealing for witnesses after Raymond Cooper was found seriously injured in Aberdeen.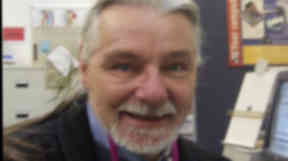 A 60-year-old man is being treated in intensive care after he was brutally beaten in his own home and then his motorbike stolen.
Raymond Cooper was found at the property in the Meadow Lane area of the city around 11.35pm on Monday.
Police were called to his address following reports of a motorcycle being driven erratically in the area. When they arrived they found Mr Cooper lying badly injured at the rear of the house.
He was then rushed to Aberdeen Royal Infirmary where he is being treated for serious facial and body injuries in intensive care.
Detective Inspector Richie Guild said: "At this stage it is unclear how the man came by his injuries and officers are working to try and piece together a full picture of the circumstances surrounding this brutal attack.
"We believe a red Honda motorbike, registration number PN06 FGU, was stolen from the property and it was later seen being driven erratically in the Printfield area of Aberdeen.
"I would appeal to anyone who has seen the motorbike or has any information regarding how the man sustained his injuries to come forward."
Anyone with any information regarding the incident is asked to contact Grampian Police on 0845 600 5 700 or, if you wish to remain, anonymous, Crimestoppers on 0800 555 111.