Drug suspect caught after 100-mile police pursuit across Scotland
A man has been arrested on a string of charges after police followed him for 100 miles from Inverness to Aberdeen.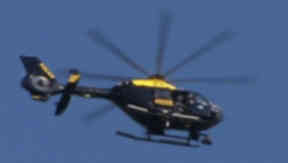 A suspect was followed by police for over 100 miles across Scotland before he was arrested in connection with a string of offences.
A 27-year-old man was arrested after the two-hour police pursuit from Inverness to Aberdeen at around 1pm on Thursday.
Around four police cars as well as a helicopter unit were involved in the major operation to apprehend the man.
Police were keen to apprehend the man in connection with a number of drugs and driving offences across Aberdeen City Division, Aberdeenshire, Moray and Inverness as well as a number of housebreakings.
The man has been reported to the procurator fiscal in connection with the housebreakings in Inverness and is due to appear at Inverness Sheriff Court on Friday.
Detective Inspector Norman Stevenson, of Aberdeenshire and Moray Division, said: "This incident demonstrates the assets we have available in dynamic situations. A number of additional roads policing units were deployed to assist in this case, along with the Air Support unit.
"Specialist officers along with divisions across the North area worked together to bring this incident to a safe and successful conclusion.
"This case in particular highlights the benefits of the extra resources that are available to us through Police Scotland in order to deter and detect criminal activity throughout the force area."