First property sold under Scottish Goverment's Help to Buy scheme
The scheme is designed to give buyers a leg-up on the property ladder.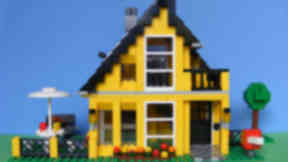 The first home has been sold under the Scottish Government's version of the Help to Buy scheme, which aims to give buyers a leg-up on the property ladder.
A property at the Devona Gate development, on the site of the former BP headquarters in Dyce, Aberdeenshire, was the subject of the first completed sale.
Help to Buy Scotland, like the UK Government's Help to Buy 1 scheme, only applies to new-build properties, up to the value of £400,000.
Buyers can borrow up to 20% of the value of their home from the government provided they put down a 5% deposit and raise a mortgage for the other 75%. The loan is interest-free for the first five years, after which 1.75% interest is charged.
The government takes out an equity stake in the property which the buyer then has to repay later, usually either when they sell the house or when their mortage term expires. If the value of the house goes up, the amount owed to the government rises in proportion.
Housing Minister Margaret Burgess said: "Help to Buy Scotland, which has been accepting applications since 30 September, helps first-time buyers and others buy new homes and also aims to support industry and encourage wider economic growth.
"The scheme continues to generate a lot of interest and we look forward to seeing many more people access new properties through the scheme."
Mike Cowie, sales director of Barratt North Scotland which helped the buyer with the sale, said: "Within hours of the initiative being unveiled we fielded our first inquiries and the flow has been steady ever since.
"We have a significant number of applications already approved at present, and expect those to be completed shortly, but we are delighted to have set the ball rolling with the first completion in Scotland with Help to Buy taking place at our popular Devona Gate development."
Grampian Housing Association says it expects six completions in the near future with a further 99 applications authorised to proceed. Another 10 applications are being considered.