Lack of funding forces Moray Carers Project to close
The Moray Carers Project is to close with the loss of six jobs after running out of funding.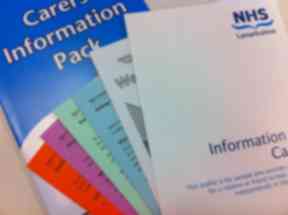 A carers support group that has helped over 4500 people in Moray over the last 12 years has been forced to close with the loss of six jobs.
The Moray Carers Project, part of the Princess Royal Trust for Carers' network, says that they will close next month because they have run out of money.
Officially opened in 2000 at Dr Gray's Hospital in Elgin by the Princess Royal, the service had started a year earlier and opened a Young Carers section in 2001. Another year on and the project moved to premises in Elgin High Street.
Chairwoman for the project, Sandra Dow, said: "Unfortunately we no longer have the funds to run the service in Moray.
"For the last few years we have continued to run our service funded by grants, donations and using our reserves but this money has run out.
"Our workers are in touch with all the carers and young carers we support to ensure that know what will be happening over the next few weeks."
Ms Dow said that she hoped the work of the project would leave a "lasting legacy" with Moray doctors, health care workers and teachers.
She added: "It is my sincere hope that the vital contribution carers provide to society is recognised and acknowledged for years to come."
Forres woman Heather Fotheringham, a 65-year-old carer who looks after he son Greig, 36, who has Down's syndrome, said: "The project has kept me up to date with any information that could possibly help me.
"It has been a great support and will be sorely missed, not just by me but by the thousands of people it has helped."