Full text of Shell chief executive's speech to delegates in London
Shell chief executive Ben van Beurden made the speech at a reception in London on Wednesday night.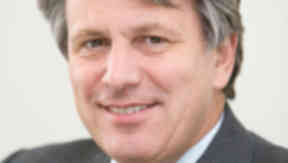 Oil giant Shell has become the latest company to weight in on the independence debate.
Chief executive Ben van Beurden told delegates at a stakeholder reception at the National Gallery in London on Wednesday that the company wanted Scotland to remain part of the United Kingdom.
Here is the full text of his speech:
"At Shell, we're proud of our long association with the National Gallery – and delighted that we're able to support landmark exhibitions like the Rembrandt retrospective, which opens here in the Autumn.
"Tonight is an opportunity for those of us at Shell to show our gratitude to you – our friends and partners – for your support this past year.
"Shell is an outward-looking business. We know we're at our best when we're out in the world engaging, debating, learning, with, and from, all of you.
"We value your expertise and your insight. It's you that makes us greater than the sum of our parts. So, thank you.**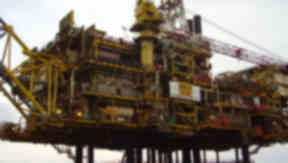 "Strong ideas"
It's a particular honour for me to welcome you here as the new CEO of Shell.
I won't pretend that when I joined the business as a young chemical engineer 31 years ago, I believed I would one day lead this great company.
But that simply makes the privilege all the greater.
I know I will be building on foundations laid by those who have gone before me. I also know that some of the projects I initiate won't bear fruit for 10 or 20 years. That's the nature of the energy industry.
But that doesn't mean that I don't have strong ideas about where I want to take the business now. Today.
I've already spoken publicly about Shell's need to do things better.
"Resharpening"
We're committed, as ever, to operating safely and responsibly. But, importantly, we're resharpening our corporate strategy.
We're focusing on those aspects of our business where we can be more competitive, where we are most credible – and which are most affordable. We won't compromise on our determination to improve our financial performance – and so deliver value to our shareholders.
Shell is a global business. We employ around 90,000 staff – as well as hundreds of thousands of contractors – in more than 70 countries worldwide.
But we're also conscious of our deep roots here in the UK. The Shell Transport and Trading Company was created by brothers Sam and Marcus Samuel in the East End of London more than a century ago.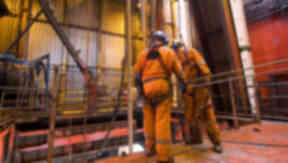 We're very proud of the contribution we continue to make to this country.
We're the UK's largest listed company.
In recent years at least one in every 10 pounds paid to FTSE 100 shareholders in dividends has come from Shell.
Hundreds of Shell-branded service stations help keep the country's cars and trucks on the road.
And we're committed, as we have been since 1965, to helping the UK get the most out of its North Sea oil and gas resources.
But it's a mutually beneficial relationship.
"Britain matters"
Britain matters to us enormously – as a global hub for invention and ideas. As as a leading provider of financial services. As a home to top-class universities with world-beating engineering and energy research facilities.
The North Sea itself has long acted as a crucible of innovation, from which exploration techniques and technologies have emanated across the world.
We're proud too of the strong, working relationship we've had with successive UK governments, whose collective efforts have seen this country emerge as a leading actor on energy and climate change.
We particularly welcome the commitment the government has shown to 'carbon capture and storage' or CCS technology – technology which has the potential to significantly reduce carbon emissions.
At SSE's Peterhead Power Station in Scotland we're looking to develop the world's first full-scale gas CCS project. With the right backing, innovations being trialled at Peterhead could help to make this country a world leader in CCS for years to come.
That phrase, 'for years to come', resonates powerfully for us.
"Continuity and stability"
One of the many things we value about the UK is the continuity and stability it offers.
Yes, we're used to operating in uncertain political and economic environments. But, given a choice, we want to know as accurately as possible what investment conditions will look like 10 or 20 years from now.
That's the chief reason we're in favour of the UK maintaining its long-established place at the heart of the European Union: it provides greater investment stability and certainty.
But, as a global business with feet planted firmly on both sides of the Channel, we also believe that the UK's national interests are best served by a close relationship with Europe.
The continent faces medium-term challenges – not least relating to its economic competitiveness. But we believe those challenges are best tackled – to the benefit of all – with the UK's voice loudly expressed and loudly heard inside the EU.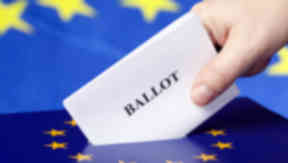 "Scotland"
It's for similar reasons that we'd like to see Scotland remain part of the United Kingdom.
Shell has a long history of involvement in the North Sea – and therefore in Scotland – and we have continued to invest heavily there.
We welcome Sir Ian Wood's recent, optimistic assessment of the future of the North Sea, and will work with our partners to get the most from its resources.
Continuity, stability, partnership. Those are among the things we at Shell value most. And, if you're looking for themes for tonight's event, I can't think of better.
So, thank you again for taking the time to be here.
Please feel very welcome to seek out myself and my colleagues on the Board and the Executive Committee, many of whom are here tonight.
We'd be delighted to discuss our work with you – and to discuss ways we can all continue to work together.
Thank you – and enjoy your evening."